For blood incompatibility Court ends 4-year marriage
Mr Ademola Odunade, the President of  Mapo Customary Court in Ibadan, on Monday dissolved a four-year-old marriage between Mariam and her husband, Ahmed Afolabi, due to blood incompatibility.
Odunade also advised intending husbands and wives to be well conversant with each other's genotype before eventually settling down for marriage.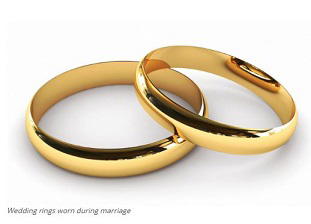 "Therefore, in the interest of peace and order, the court has put an end to the union between Mariam and Ahmed.
"Mariam is granted the custody of the four-year-old child produced by the union.
"Ahmed shall pay a monthly-feeding allowance of N5,000 to Mariam for the upkeep of the child in addition to being responsible for her education and other welfare," Odunade said.
In her petition, Mariam who resides at Iyana-Lodge Street, Oke-Ado, Ibadan, told the court that her genotype did not correspond with that of her husband.
"After I had settled down into the marriage with Ahmed, I realised that both of us were sharing a similar genotype "which is "AS'', a situation that had made it difficult for us to produce healthy children.
"According to advice by our medical doctor, if both of us continue in the relationship, we might be producing children with Sickle Cell Disease.
"Already, the only child we have has started manifesting signs of a sickle-cell patient.''
She also accused Ahmed of not fending for the child and her, adding that starvation had become the order of the day for them.
"Similarly, he does nothing about our material needs in addition to constantly quarrelling with me.
"Without wasting the time of this court, I don't have feelings for Ahmed any longer, please, separate us," Mariam said.
However, Ahmed who resides at Alegun-Fatosi Area of Ibadan, did not oppose the suit filed by the petitioner and was equally silent on all the allegations levelled against him.
The respondent said Mariam was a wayward wife, who was unfaithful to him.
"Mariam is my second wife and I rented a room apartment for her. But she was sleeping around in her friends' apartments where different men kept having sexual intercourse with her.
"In fact, I caught her on several occasions in one of her friends' apartments," Ahmed said.
NAN
The post For blood incompatibility Court ends 4-year marriage appeared first on Vanguard News.
Tags 2014
You may also like...