Five companies already applied for bancassurance – NAICOM
By Rosemary Onuoha
The National Insurance Commission, NAICOM, has said that only five companies have so far applied for bancassurance license after the release of the revised guidelines on bancassurance partnership in the sector.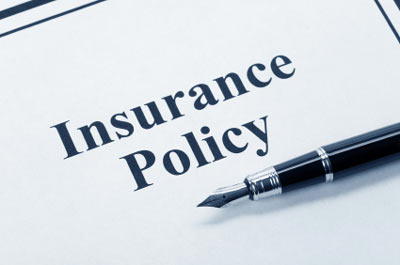 This is in contrast to the previous situation where almost all insurance companies were involved in bancassurance partnerships before it was suspended by NAICOM two years ago.
Deputy Commissioner, Technical of NAICOM, Mr. Sunday Thomas, who disclosed this at a seminar organised for insurance reporters in Benin last weekend said that the resolve of the regulator to sanction unethical and unprofessional bancassurance deals compelled unserious companies to abstain from applying.
Thomas said, "After the suspension of all bancassurance partnerships between insurance companies and banks two years ago, we have reviewed the guideline going forward. However, only five companies have applied for the license since the guideline was reviewed. This is to tell you that it is no longer business as usual. NAICOM is constantly monitoring the sector and any unethical practice will definitely be sanctioned unlike in the past when operators just do as they please."
Speaking on the recently revised microinsurance guideline, Thomas said that all old firms selling microinsurance products have a period of 18 months to apply for fresh license.
Thomas said that should any concerned insurance firms fail to acquire fresh license, those with non-life microinsurance products should wind up their operations, within 18 months while those with life businesses should not later than 24 months transfer the life classes to dedicated microinsurance company within this period.
NAICOM, in section 10(1) and (2) of the revised microinsurance guidelines said, "Existing Conventional microinsurers shall wind down their window operations for non-life classes within 18 months from the effective date of this Guideline and in not later than 24 months transfer the life classes to a dedicated microinsurance company.
"No policy shall be neither renewed nor new one issued with an expiry date beyond the date stated above. By this directive, non-life conventional insurers operating microinsurance as a window operation are given till June 2018 to wind up this operation while the life operators has December 2018'as the deadline to do same."
The revised guideline stipulates N600 million minimum capital base for national microinsurance license, N100 million for state microinsurer and N40 million for a unit microinsurer.
The Commission defined microinsurance as   "Insurance developed for low income populations, low valued policies, micro and small scale enterprises provided by licensed institutions, run in accordance with generally accepted insurance principles, and funded by premiums.
NAICOM said that the aim of the new microinsurance guidelines is to ensure that all Nigerians are fully covered and understands the importance of insurance in economic development.
The post Five companies already applied for bancassurance – NAICOM appeared first on Vanguard News.
Tags 2014
You may also like...