FG signs $6.7bn Ibadan-Kaduna rails contract
By Favour Nnabugwu
The Federal Government, yesterday, signed a contract agreement of $6.68 billion on Ibadan-Kaduna rail line with China Civil Engineering Construction Corporation, CCECC.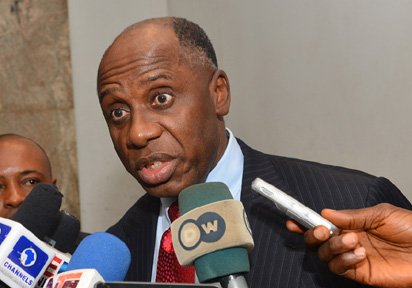 Minister of Transportation, Mr Chibuike Amaechi, said after the contract signing agreement that the Ibadan-Kaduna rail line was a segment of the Lagos-Kano rail line
He said: "This one is Ibadan-Kaduna rail line, which is part of the Lagos-Kano rail line."
Amaechi said the contract would be completed between two and three years, depending on the availability of funds.
He promised that the ministry would be able to provide its counterpart funding between this year and next year budget provisions, adding that the Ibadan-Kaduna Standard Gauge line would pass through Osogbo-Ilorin-Minna to Kaduna, with a single track branch line from Osogbo to Ado-Ekiti.
''This contract is in fulfilment of Federal Government's plan to complete the Lagos-Kano rail modernisation project, which was started in 2006 and broken into segments for implementation in 2008.
''The segmentation phase commenced in Abuja- Kaduna rail line in 2011, which was completed and commissioned into commercial operation by President Muhammadu Buhari in 2016,'' the minister said..
The post FG signs $6.7bn Ibadan-Kaduna rails contract appeared first on Vanguard News.
Tags 2014
You may also like...