FG, 36 states, FCT share N2.56trn in 6 months
ABUJA—THE Federal Government, 36 states of the federation and the Federal Capital Territory, FCT, have so far shared N2.56 trillion in the first half of 2017 from the Federation Account, an investigation by Economic Confidential has revealed.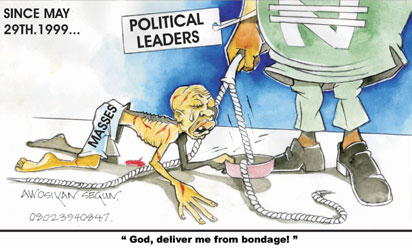 While the Federal Government got N1.09 trillion, Akwa Ibom State has the highest allocation among the states, receiving N92.72 billion within the period under review, with nine other states leading the pack.
The nine other states in the leadership positions include Lagos, which is second with N91.45 billion; Rivers, third with N81.41 billion.
The fourth position was grabbed by Delta with N71.98 billion, while Kano State occupied the fifth place with N62.90 billion, throwing a derivation state of Bayelsa to the sixth position with N61.45 billion.
Others among the first 10 are Katsina State in the seventh position with N44.80 billion, Oyo, eighth with N43.78 billion; Kaduna, ninth with N42.60 billion and Borno, 10th with N39.63 billion.
The Economic Confidential search further revealed that the states with the lowest allocation from the Federation Account within the period under review are Gombe, occupying the 36th position with N24.87 billion, followed by Ebonyi, 35th with N24.91 billion; Nasarawa, 34th with N25.41 billion.
Ekiti and Kwara states took the 33rd and 32nd positions respectively with N25.57 billion and N26.48 billion.
A graphic look at the six geopolitical zones in the country showed that South-South states got N368bn allocation during the period under review; North West, second with N283bn, sending the South West states to the third position with N262bn.
The North Central geopolitical zone got N190bn to stand at the fourth position, while the fifth and the sixth positions went to North East and South East with N189bn and N154.7bn respectively.
The post FG, 36 states, FCT share N2.56trn in 6 months appeared first on Vanguard News.
Tags 2014
You may also like...