Falana urges ECOWAS members to reject Morocco
Human rights activist and lawyer Femi Falana SAN has urged the member states of the Economic Community of West African States (ECOWAS) to "reject request by Morocco to join the body," adding that, "the ECOWAS should not be deceived and misled to admit Morocco as a member state of the West African body."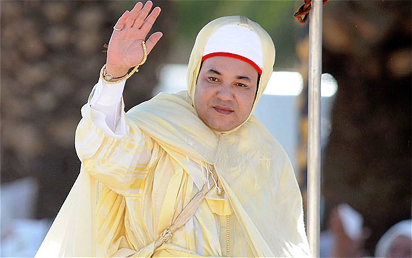 Falana said this today in a paper titled "Deploying the ECOWAS legal architecture for addressing impunity in West African sub region", he presented at the multi-stakeholders consultative meeting on Strengthening the ECOWAS Court of Justice and enhancing Access to justice in the West African sub region.
Falana stated that, "Despite the so called Morocco's strong ties with ECOWAS member states, trade between them remains low as it is less than USD 1 billion a year. This is insignificant as West Africa has a GDP of $345 billion. Even then, the volume of trade is expected to reduce as some of the trade agreements between Morocco and ECOWAS member states are illegal to the extent that they relate to the mineral resources in Western Sahara."
According to him, "Both the European Court of Human and a High Court in South Africa have ruled that Morocco lacks the legal capacity to mine the mineral resources in the territory of Western Sahara."
The paper read in part: "Having been frustrated in its bid to re-colonize the ECOWAS sub-region, the European Union decided to encourage Morocco to apply to join the ECOWAS. It is my humble view that if Morocco is admitted to ECOWAS the European Union would have achieved its objective as it has signed an Association Agreement with Morocco which is similar to the EU-ECOWAS Partnership Agreement in every material particular."
"In other words, if the request is granted, Morocco will take advantage of the ECOWAS Protocol on Free Movement of people and goods to serve as a gateway for EU goods entering into West Africa and thereby destroy the infantile industries in the sub region."
"The principal aim of the ECOWAS is the promotion of economic development and regional integration leading to the establishment of an economic union in West Africa in order to raise the living standards of its peoples, and to maintain and enhance economic stability, foster relations among Member States and contribute to the progress and development of the African Continent. Although the ECOWAS is 43 years old it has failed to establish a viable economic union and raise the living standards of community citizens."
"Indeed, regional integration has been frustrated by economic policies imposed on the member states by an unjust international economic order. In spite of the ruination of the economy of the member states through the imposition of the Structural Adjustment Programme by imperialism the ECOWAS is under pressure by the European Union to sign the so-called EU/ECOWAS partnership Agreement."
"Through the cancellation of tariffs the neo-colonial economic agenda is designed to allow the industrialised members of the European Union to flood the region with manufacture goods and thereby destroy the infantile industries in the member states of ECOWAS."
The post Falana urges ECOWAS members to reject Morocco appeared first on Vanguard News.
Tags 2014
You may also like...