'Every music has message for society'
A musician, Akintunde Brown, on Wednesday said that every good music should have a message, a story and a history behind it to inspire and correct the ills of the society.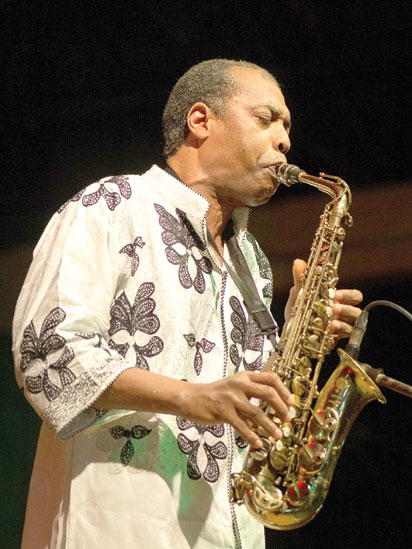 Brown disclosed this to newsmen in Lagos ahead of his forthcoming Extended Play (EP) titled: 'Oye Mi', which would be released in March.
He said that 'Oye mi', meaning 'I understand' is a neo-traditional folk song borne out of the need to tell and re-tell the story of yearnings of man and karma.
"It was borne out of the need to revive traditional story telling in a context we can relate to now,'' he said.
According to the musician, Music is s important because it brings people together in the world.
"Music is created to express, communicate emotions, feelings, ideas or experiences.
"It can be through the same taste in music that makes people come together to enjoy music or even perform music with others.
"We can continue the culture of oral traditions of yester- years of our forebears with sounds that reflect social values, unity and love.
"It will motivate people in their pursuit of a meaningful life across cultural divide in the hope that it will hasten the much needed social change we envisage in this generation,'' he said.

He noted that he wanted his music to give this generation a sense of self esteemed as well as "remind us of whom we are as Africans."
"It can be redeemed; it is a state of mind stance. We probably need some reminder for us to do the needful; that is all,'' he said.
Brown, however, said that the storytelling in music would always take one on a journey that would inspire one to learn more about self and the world around us.
"I employed sonic element that is fantastically familiar to our taste buds to retell a classic tale in a refreshing manner without losing its very ancient feel and  essence,'' he said.
He said that enhancing effective communication, connecting with his environment, and be himself inspired him into music.
"My being involved in music is a positive outlet, a necessary one, an imperative one as it was a way for me to connect to others in their challenges.
"With music, I can communicate my inner thoughts in ways words cannot suffice.
"You cannot talk back at elders in my home, but I can do that with a song.
"Nobody will flog Sunny Ade  for singing on any subject matter under the sun,'' he said.
He noted that another thing that inspired him musically was his father's diverse colourful collection of songs.
They included record waxed by : Marvin Gaye, Fela Anikulapo-Kuti, Herbie Hancock to Queen Salawa Abeni and others.
"I am always in touch with what goes on in the world around me.
" I am still shy to be honest, but fearless when I am creating melodies, writing or performing.
"I am my greatest inspiration, everything I am, everything I want to be, what I think, my pain, fears, aspirations, joy and heartbreak, are represented in my music,'' he said.
NAN
The post 'Every music has message for society' appeared first on Vanguard News.
Tags 2014
You may also like...