Delta monarch tasks parents on children's education
By Victor Ahiuma-Young
TRADITIONAL ruler of  Ugboba  Kingdom in Aniocha  North Local Government Area, Delta State, His Royal Majesty,  Obi  Ezedimbu  Nkebakwu III, has called on parents and guardians in the state to place high premium on the education of their children and wards.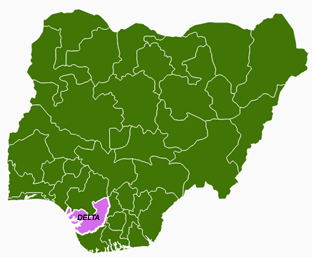 Obi  Nkebakwu spoke at a send-forth in honour of the immediate past head teacher of  Ojeokpa Primary School in UgbobaCommunity,  Mrs. Phidelia Oseafiana,  at the school premises.
He noted that the call became imperative as education was a global tool needed to enhance the sustainable socio-economic development of any society, adding  that education was a worthy legacy that parents and guardians should bequeath to their children and wards.
According to him,"No nation can afford to toy with the educational growth and development of its citizens especially if it wants to join the league of developed economies in the world."
He enjoined his subjects, particularly parents and guardians, to  prioritise the intellectual growth and development of their children and wards by sending them to school as well as monitoring their academic growth.
Obi  Nkebakwu  who applauded the out-gone  head  teacher of the school, Mrs.  Oseafiana, for her passionate commitment to the academic growth and development of pupils of the school, wished her happy retirement life, as he urged her successor, Miss Doris  Uche  Anene,  to consolidate on the achievements of her predecessor in order to take the school to a higher pedestal of academic glory.
Meanwhile, the monarch who decried the poor state of  facilities in the school, appealed to the state government to assist the people of  Ugboba  in addressing the myriads of challenges facing  Ojeokpa  Primary  School  which, he said, was the only primary school in the community.
The post Delta monarch tasks parents on children's education appeared first on Vanguard News.
Tags 2014
You may also like...