Days of arms struggle are over —Ateke Tom
By Davies Iheamnachor
PORT HARCOURT— The Amanyanabo of Okochiri Community, Okirika Local Government Area, Rivers State, His Royal Majesty, King Ateke Tom, has said that the days when youths used arms to agitate for peace were over, adding that coordinated dialogue should be employed by aggrieved parties in resolving pressing issues.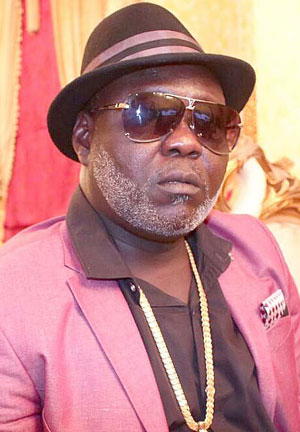 Ateke,  an ex-agitator, spoke at his palace in Okochiri, yesterday while reacting to a video clip released on the social media by a militant group in Akwa Ibom State, seeking him (Ateke) to broker peace between them  (militant group) and leaders of their state.
While calling on the government not to negotiate with criminals, Ateke noted that every group that bears arms and wants government's attention is a criminal group and should be treated as such, adding that the days of using guns to get attention were over.
He said: "Ordinarily, I would not have given attention to the video clip as I do not identify with criminals, but for the recordsy, I wish to state that I do not know the hoodlums in that video. As a peace ambassador, I don't associate with arms bearing individuals. Youths should not allow themselves to be used by enemies of society to cause crisis."
The post Days of arms struggle are over —Ateke Tom appeared first on Vanguard News.
Tags 2014
You may also like...