Court sentences man to death over murder of wife for infecting him with HIV
By Bartholomew Madukwe
An Ikeja High Court yesterday sentenced one Katungi Phillips to death for stabbing his wife, Justina James, to death for allegedly infecting him with the Human Immunodeficiency Virus (HIV).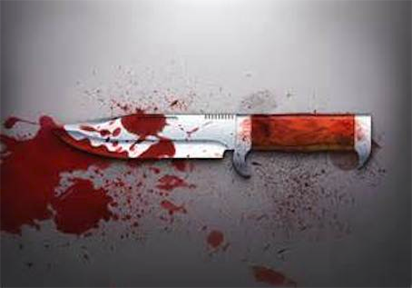 In her judgment, the trial judge, Justice Raliatu Adebiyi, held that the prosecution was able to prove by cogent circumstantial evidence that the defendant intended to kill the deceased and found him guilty of murder.
The judges said: "I hereby find the defendant guilty of the murder of Justina James. In view of the mandatory sentence for murder in Section 221 of the Criminal Law of Lagos State 2011, the defendant, Katungi Phillips is hereby sentenced to death. May the Lord have mercy on his soul".
According to the judge, the multiple stab wounds inflicted on Justina by Phillips were excessive in comparison to the single stab wound the convict sustained.
The prosecution led by Mrs O. R Ahmed-Muili, told the court that the convict committed the offence at 3.21 a.m. on July 26, 2014 at his residence at Pako House, Oniru, Lagos.
Ahmed-Muili said that the convict, who had been married to Justina for two-years, stabbed her body with a kitchen knife after discovering that she had allegedly infected him with HIV.
She added: "After discovering that she had allegedly infected him with the virus, the deceased threatened to leave him for another man. He stabbed his wife with a kitchen knife during the ensuing argument and he also attempted to kill himself by stabbing himself in the abdomen with the knife."
The convict, who was on February 8, 2016 had claimed it was as a result of provocation that led to his action, but the rejected his defence.
The post Court sentences man to death over murder of wife for infecting him with HIV appeared first on Vanguard News.
Tags 2014
You may also like...