Corrupt leaders want Buhari incapacitated — Coomassie
By Bashir Bello
KATSINA—THE Chairman, Arewa Consultative Forum, ACF, Alhaji Ibrahim Coomassie, has described circumstance surrounding President Muhammadu Buhari's ill health as a result of his fight against corruption.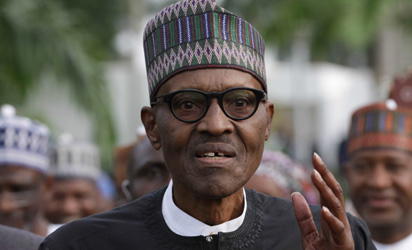 According to him, corrupt leaders who want corruption to continue in the country, are fighting back.
Coomassie, who also described corrupt leaders as enemies of the nation, said they were trying all means to render the President incapacitated.
He said further in an interview with Vanguard in Katsina weekend: "He (President) wanted to fight corruption. When he became President, he wanted to fight two things, namely insecurity in the North East area and corruption.
''There is no nobody that has not been touched by his anti-corruption posture – former ministers, governor, serving chiefs to the Judiciary. Everybody has tasted Buhari's anti-corruption crusade in this country.
"Unfortunately, all his efforts have not been seen in good light, instead they say you fight corruption, corruption fights you back.  This is what is happening to him.
''The enemies of this nation, people who are so selfish and greedy want to incapacitate President Buhari by all means and that is what is happening today in Nigeria.
"Enemies of change are too many and are too strong, the reason things are almost going back to square one.
"Buhari, if given the chance, will perform miracle; he has qualities of leadership.  In school, he was very a quiet and serious person. He knew what he wanted. He wants the best." for his country, community and even the school.''
The post Corrupt leaders want Buhari incapacitated — Coomassie appeared first on Vanguard News.
Tags 2014
You may also like...