Clark to Buhari: Use local forensic auditors to fight corruption
By Chris Ochayi
ABUJA— Elder statesman and former Federal Commissioner of Information, Chief Edwin Clark, has called on President Muhammadu Buhari to engage the services of local forensic auditors to sustain the tempo in ongoing war against corruption.
Chief Clark, who made the call while speaking at the forum of Association of Forensic & Investigative Auditors, AFIA, in Nigeria, in Abuja, reasoned that home-based forensic and investigative experts were in better stead to effectively tackle institutionalised fraud in the country.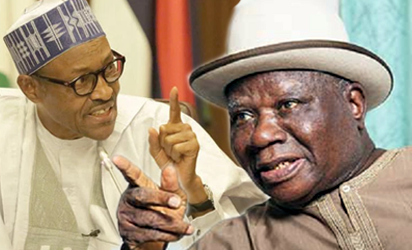 While further appealing to the government to make good use of the forensic experts, Clark said he was optimistic they could achieve tremendous results in hunting down corrupt persons because they knew their tricks.
He said: "The organisation came at the right time in the life of Nigeria. Mr. President (Muhammadu Buhari) told all of us that we must kill corruption and if we don't kill corruption, corruption will kill us.
"So, when you have this kind of organisation to kill corruption through auditing, forensic technology we haven't heard of before in Nigeria, I think you came at the very right time.
"This is not the time to bring people from outside the country. Those who know our tricks must also be used in tracking those tricks."
In her remarks, President of Association of Forensic & lnvestigative Auditors –Nigeria, AFIA, Dr. Victoria Enape, appealed to the Senate for speedy passage of the Forensic Investigative Auditors' bill into law.
Enape noted that passage of the bill, apart from helping to fight corruption, will also ensure the prevention of fraud from taking place in the country.
The post Clark to Buhari: Use local forensic auditors to fight corruption appeared first on Vanguard News.
Tags 2014
You may also like...