Breaking: Crowd lines up to welcome Buhari
By Johnbosco Agbakwuru
ABUJA – A mammoth crowd has lined up along airport Road waiting for president Muhammadu Buhari.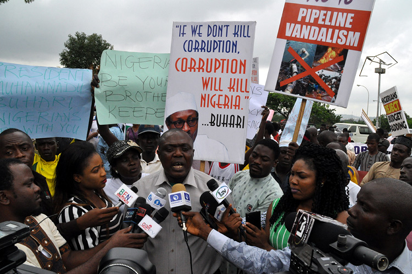 Already the presidential media aides alongside heavy security are the the airport to receive the President who left the country on 7th May for medical treatment in London.
Although there was the speculation that President Buhari may have been forced to return home by pockets of protests especially from the Charly Boy "Resume or Resign" group, the Special Adviser to the President on Media and Publicity, Femi Adesina debunked the insinuations.
He said, " The return of the President has nothing to do with the protest. It is about continuing with the work he started. Some of us knew about his return some days back.
"Remember that the acting President held on effectively and they will continue the work together. We left the work of announcement with the managers of the acting President."
The post Breaking: Crowd lines up to welcome Buhari appeared first on Vanguard News.
Tags 2014
You may also like...