BMSG hails Buhari over freed Boko Haram hostages
Abuja—The recent release of hostages held by dreaded insurgency group, Boko Haram has rekindled hope of an eventual release of more hostages by the terrorist group and an imminent end to the war against the insurgents.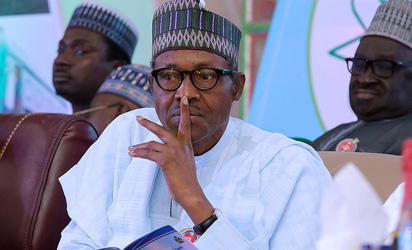 This is the view of the Buhari Media Support Group (BMSG) in a press statement released in Abuja. According to the group, the release of the 10 policewomen and three University of Maiduguri lecturers was an indication that President Buhari had been working tirelessly  towards keeping all Nigerians safe and secure.
The group said: "We salute the President's tenacity and determination towards ensuring that all abducted people in Boko Haram captivity are rescued. We believe that the President's focus in ensuring the total defeat of Boko Haram will soon ensure the restoration of normalcy in the North East region and the release of all captives, including the Chibok girls."
BMSG, in the statement by its coordinator Austin Braimoh and Secretary Cassidy Madueke, also acknowledged the giant strides made by the military in the war against terrorism and called on Nigerians "to keep faith with the Buhari Administration as it works on delivering on its three key campaign promises of securing the country, boosting the economy and fighting corruption."
In another development, the group praised President Buhari for the turn-around in the fortunes of the Joint Admission and Matriculations Board (JAMB), noting that the body remitted money to the government while also easing the burden on its candidates.
BMSG recalled that before the advent of the present administration JAMB was able to remit only about N51 million to the federation account with a yearly remittance of N3 million, but since 2016,  JAMB realised over N7.8 billion and remitted same to the government.
"We also note that the Economic and Financial Crimes Commission had late last year launched an investigation into the disparity in JAMB's remittances following the recommendation of the Federal Executive Council presided over by President Muhammadu Buhari. The need for investigation arose following the displeasure of the President that an agency that has been remitting N3Million yearly for the past 40 years suddenly increased it to N7.8Billion."
"We commend the President for his steadfastness in the fight against corruption and the introduction of the Treasury Single Account which have tremendously helped in plugging loopholes in government revenues."
The post BMSG hails Buhari over freed Boko Haram hostages appeared first on Vanguard News.
Tags 2014
You may also like...