Beware of sycophants, Labour tells Buhari
By Victor Ahiuma-Young
Organised labour yesterday told President Muhammadu  Buhari, to be weary of sycophants around him and concentrate on his electoral promises of putting an end to mass poverty, diversifying the economy and create mass sustainable jobs.
Speaking through the General Secretary of the National Union of Textile, Garment and Tailoring Workers of Nigeria, NUTGTWN, Comrade Issa Aremu, stated this at the 4th women conference of (NUTGTWN) held in Ilorin, Kwara State.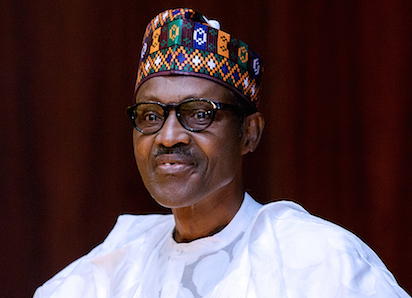 Aremu who is also a member of the National Executive Council of the Nigeria Labour Congress, NLC, and Vice President IndustriALL Global Union,  observed that President Buhari had recorded notable achievements in the areas of security, anti-corruption and economy,  but said more needed to be done in reopening collapsed factories, rebuilding roads and railways and guaranteeing uninterrupted power supply.
While hailing the newly appointed Secretary to the Government of the Federation (SGF), Mr. Boss Mustapha, Aremu commended  President Muhammadu Buhari for acknowledging that the administration needed "an emergency acceleration" for the nation to get out of its present situation, adding that for so long the President had been "a lone ranger."
On the Miana saga, Aremu expressed  "Labour's support for the action by President Buhari on Abdulrasheed Maina former Chairman of Presidential Taskforce on Pension as well as the sack of former SGF, David Babachir and former Director-General of the National Intelligent Agency, Ayodele Oke based on allegations of corruption against them and their subsequent prosecution.
We hail the Head of Service of the Federation for her courage in applying the appropriate rules on  Maina.
The Maina scandal underscore crisis of governance. We call on the National Pension Commission, PENCOM, and Pension Transitional Administration Department, PTAD, to be more active in protecting pension assets in the country. "
The post Beware of sycophants, Labour tells Buhari appeared first on Vanguard News.
Tags 2014
You may also like...