Ayodele Adio's The Odd One In set for reading on August 31
For societies to make meaningful progress, the basic assumptions of its rulings class must continuously be interrogated. No serious society should leave critical state decisions solely in the hands of politicians without engaging such ideas in an intellectual judo. This intellectual confrontation is the role of social critics and public intellectuals, one which Ayodele Adio has lent his pen to.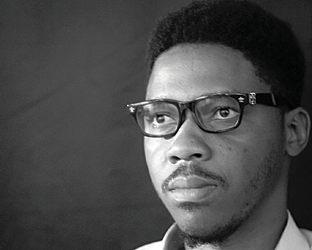 Ayodele new book, The Odd One In (pontification of a social critic) is a collection of timeless essays interrogating the actions and inactions of government at all levels. Ayodele makes an argument for a paradigm shift, a new thinking and a national awakening. The book can simply be summarized as the cry of a prophet, drawing the attention of the nation's leaders to a future it clearly is not prepared for.
Ayodele will be doing a reading of his new book, The Odd One In at an event: A public lecture and dialogue, on the role of Social critics and public intellectuals in improving governance. The chief discussant at this coming event, slated for August 31, is Professor Lai Oso, professor of Journalism at the Lagos State University School of Communication.
The post Ayodele Adio's The Odd One In set for reading on August 31 appeared first on Vanguard News.
Tags 2014
You may also like...