Are you Inspired for Greatness?
By Janet Adetu
Are you inspired for greatness? What are you inspired by? What is your driving force?
It  believe it is important to first recognise and identify what you want in life, a giant step for many; then strategize how you are going to get there, while having fun along the way. Being inspired in life stems from being a go getter wanting to add value to another. It is all about using the environment for personal development and professional growth. Sounds easy but in reality it is not, I am inspired by my passion that is my driving force. Once you have your attitude check in the right place you can overcome all obstacles and barriers that may come your way.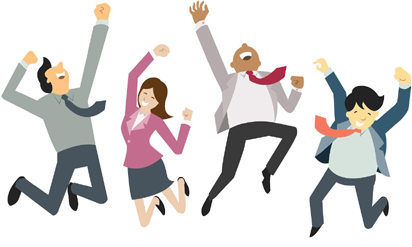 A good attitude will project you with energy, optimism, care, gratitude and joy. It will also open and pave the way for more opportunities in life. In feeling inspired for greatness, you have two choices every morning – either to be in a bad mood and let things get you down or to be in a good mood and enjoy your day which ever one you decide to choose they both have consequences. Always remember that mistakes experienced along the way are learning opportunities, not failure, try to look for the good in all situations, motives and people.
Being inspired should not be limited to one thing, you should be inspired to do many things; from wanting to boost your career, to preparing for a major project, to developing yourself personally, reaching a major life goal, to touching a life or making a difference. Which of them do you fit into?
Let me share one of my life's inspirations. A few years ago by His grace I clocked a milestone in my life. I decided to take stock of all the blessings I had received over the years and where I was then. After experiencing a major open heart surgery at the tender age of 1 ½ years, I had the urge and dedication to give back to the society. I was led to helping children born with congenital heart disorder meaning they were actually born with a hole in their heart. My inspiration and passion pushed me to advocate for these children, teaching parents what signs to look out for then ultimately I began to solicit for raising funds to sponsor the full open heart surgery for children between ages 2-20 years.
My experience started with summoning the courage to witness the entire 5 – 6 hour open heart surgery of my first lucky child aged 2 years at the time. Though I was dazzled by the technicality of the procedure, I remained strong, determined and equally fascinated. Along the way sadly a couple of children did lose their lives before funds were finally raised, again I found myself consoling aggrieved mothers. To the glory of God Almighty my team and I were able to secure funds for over 60 children who successfully underwent open heart surgery to save their lives. All of whom are doing very well today. Again my inspiration for all of this was driven by my passion to succeed. To be inspired does involve a personality check, it is important to know your strengths and identify your weakness, strike a balance that will show case your best.
John F. Kennedy once said: "All of us do not have equal talent, but all of us should have an equal opportunity to develop our talents.
Tips to be Inspired for Greatness.
Think Big Think Life:
Identify what you want out of life and think big, have a dream or a vision. It does not matter if the dream fails.
"They say success is not final, failure is not fatal, it is the courage to continue that counts."  – Winston Churchill.
Map Out Your Goals
Start with small goals and work yourself up ensuring that they are realistic and achievable
Live Your Own
Live your on life and not others, by being the best you can be. Too much time is spent on copying others instead of carving out an independent niche. In thinking big and thinking life this is the first step in the right direction. High self-esteem is developed by regularly using positive phrases and statements. Turn those negatives into something positive.
Score Your Successes
Weigh your successes and personally reward yourself. Recognise your inadequacies but do not dwell on them. To be inspired is to visualize your success while planning, this will set the right emotional stage for when success comes
Act Now and not Later
Procrastination comes when the task is boring, difficult or when you are not sure how to do it. Manage your time better, have a "to do" list or open a tasks diary. Remember the longer you put things off, the bigger the resistance to the task will become and the more difficult it will be to start.
Bush up your Skills
"Knowledge is power" -Surround yourself positive people, enrol in workshops, seminars, programs. Read books or listen to programs are positive that also teach you something new. Practice what you have learnt eventually you will cultivate these characteristics while inspiring other.
Boost your Self-Potential and don't Put Yourself Down.
"As adults we can choose the messages we accept or reject. No one can make you feel inferior without your permission" – Eleanor Roosevelt
This speaks for itself you are your own ambassador nobody will sell your skills for you. Seek for daily opportunities, take your expertise to a higher level.
Embrace Change and Adopt to it Fully
"If you can't change something, change your attitude, don't complain" – Maya Angelo
Every beneficial change comes with some discomfort or at times struggle. Be open minded, learn to accept different ways of doing things start your inspiration journey.
Have the "I Can" Spirit
Learn to position, patronize and praise yourself for panache, presence and profits.
You are the Unique You
No two people on this earth like you. Treasure your brand and shine like a diamond. 
Be inspired, be refined, transform your potential.
Goodluck feeling inspired
Janet.adetu@gmail.com
The post Are you Inspired for Greatness? appeared first on Vanguard News.
Tags 2014
You may also like...