Appeal Court grants Ondo PDP leave to challenge dissolution of Council Chairmen
Dayo Johnson, Akure
THE Appeal Court sitting in Akure, Ondo State yesterday granted the sacked People's Democratic Party (PDP) council chairmen the leave to  appeal the judgement of the lower court on their dissolution.
Recall that the State High Court last year dissolved the elected local government chairmen and councillors elected under the administration of the immediate past governor, Olusegun Mimiko.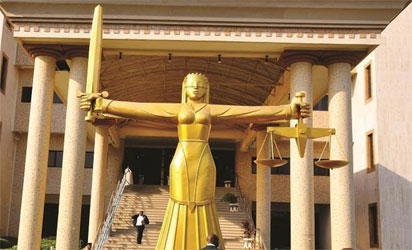 The Appeal court gave the sacked council chairmen seven days to start the process of appealing the decision of the state high court that removed them from office.
Also, the court dismissed a relief sought by the PDP seeking to stop the conduct of local government elections by the Ondo state government.
The three-man panel of Justices presided over by Justice Obande Ogbuinya  hinged its decision to refuse the prayers of the PDP on the basis that it was premature to grant the interlocutory injunction when such relief was already being sought in the substantive case.
The PDP, Counsel, Ifedayo Adedipe, SAN represented by Olusola Oke said that the court ruled that it had good grounds of appeal on the sacking of the council bosses.
"The application was granted to the extent that we were granted leave to appeal within seven days.
"The court however refused the fourth leg of our prayers for an injunction to stop the election on the grounds that we were already seeking same prayers in the substantive appeal before the court."
"For us as lawyers, we understand that it would amount to determining  the appeal at the interlocutory stage if the Lordships were to grant that prayer."
"But we know that the state government headed by a very respected senior advocate will ensure the rule of law is not in anyway dragged in the mud."
"Also speaking, counsel for the Ondo State Independent Electoral Commission, (ODIEC), and the Attorney General of Ondo State, Titiloye Charles expressed  satisfaction with the ruling.
"The court of appeal has granted them leave to appeal the judgement but refused their prayer to stop local government election."
Titiloye said "The court says its an insult to ask such prayers at an interlocutory stage when it was in the substantive suit and ordered them to file notice of appeal within seven days. We are satisfied on the ruling,".
The post Appeal Court grants Ondo PDP leave to challenge dissolution of Council Chairmen appeared first on Vanguard News.
Tags 2014
You may also like...