AMORC leader blames Nigeria's problem on misplacement of priorities
By Festus Ahon, ASABA
The Grand Administrator and Director Supreme  Board Rosicrucian Order, AMORC, Dr. Kenneth Idiodi has blamed Nigeria problem on misplacement of the country's priorities and mismanagement of her resources.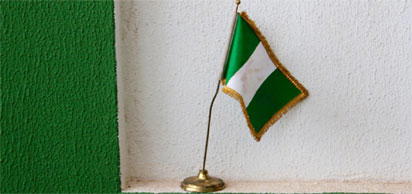 He said: "Nigeria was like an over pampered and spoilt child. She is hugely blessed by God with so many rich natural resources especially during the oil boom, and as a result lost her focus, sense of value, became lazy and refuse to work, forgot about the groundnut pyramid, the cocoa plantations and other resources she used to survive before the discovery of oil.
"Nigeria was swept off her feet by too much money which she could not manage and as a result incured the wrath of nature because nature avoids waste."
Idiodi who was speaking at this year's Delta/Edo Conclave "Ughelli 2018" with theme, "Soul's Immortality and Universal Love", maintained that love, tolerance and obedience to the dictates of our conscience both as individuals and leaders was the only way out of the nation's present predicaments.
The post AMORC leader blames Nigeria's problem on misplacement of priorities appeared first on Vanguard News.
Tags 2014
You may also like...