Akpoyibo blasts Senate over Omo-Agege's suspension
Coordinator of Nigeria Female President Initiative, Mr. Felix Akpoyibo, has described Senate's suspension of Senator Ovie Omo-Agege as illegal, selective and vindictive, as the Urhobo Senator had earlier served the Senate Committee on Ethics a court order restraining it from such action.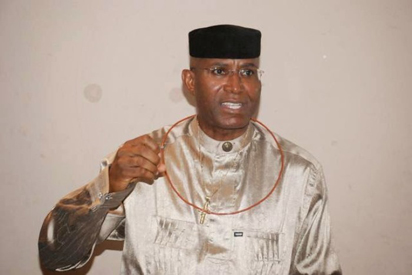 Akpoyibo contended that the senators should not be seen as lawbreakers and urged the Senate to, as a matter of urgency, withdraw the suspension on Omo-Agege as the Urhobo lawmaker has a right to voice his opinion.
Wondering "why other senators with all their vociferous vituperations at the floor of the Senate has escaped Senate hammer," Akpoyibo reasoned that the "Senate action was selective and vindictive, which confirms the allegation by Omo-Agege in respect of the sequence of 2019 elections."
The post Akpoyibo blasts Senate over Omo-Agege's suspension appeared first on Vanguard News.
Tags 2014
You may also like...