Airtel empowers customers
By Ephraim Oseji
Airtel Nigeria  says it is  rolling out a new home broadband, Unlimited Data Plan, with four new television commercials to drive patronage for the plan.
The company said the plan will empower and create more prosperous opportunities for telecoms consumers as well as boost mobile broadband connectivity.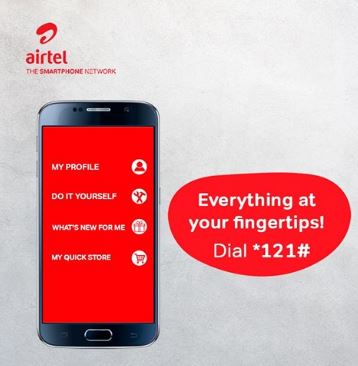 The Vice President, Brands and Advertising, Enitan Denloye, said, at the unveiling of the commercials, in Lagos, that the company is changing the paradigm, breaking new frontiers and inspiring new behaviour in relation to data sharing and delivering seamless data to improve customer lifestyle and enable them take charge.
"Airtel is committed to pioneering innovation, superior data experience and affordability. Our new Unlimited is truly unlimited as we have stretched the threshold to deliver up to 100GB to telecoms consumers so that they can empower more people within their circle of influence," he said.
Speaking, Airtel brand ambassador, Gabriel Afolayan, who played the role of Bayo in the TVC, said Airtel Nigeria through the home broardband the company is bringing affordable data to customers.
His words: "Data is life. And Airtel has just made life better for all customers through Home Broadband. It is a breath of fresh air and I must thank Airtel for making data more affordable and accessible to us all. Now, no more fear of sharing data with family and friends."
The post Airtel empowers customers appeared first on Vanguard News.
Tags 2014
You may also like...