African Wrestling Championship: Igali overwhelmed by wrestlers performance
By Solomon Nwoke
President of the Nigeria Wrestling Federation has given kudos to Team Nigeria at the recently concluded African Wrestling Championships in Port Harcourt  Sunday after they finished tops at the championships.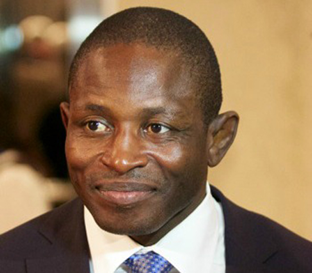 Team Nigeria emerged winners of the Men's Senior and the Women Freestyle wrestling, amassing
4gold, 4silver and 1 bronze medal to clinch the men's title while the Women won nine out of the 10 gold medals and a silver to maintain their leadership position in the continental wrestling.
Reacting to their achievements, an over joyed Nigeria Wrestling Federation president and Sydney 2000 Olympics gold medallist, Dr. Daniel Igali said: "It was a wonderful feat from the Team of Nigerian wrestlers, I give judos to them all. Everything about the hosting of the AWC was splendid, talking about the wrestlers, fans and supporters, the organisation was almost flawless. The sponsorship was amazing and most importantly, Team Nigeria wrestled like they never wrestled before and I'm so happy about that".
The NWF president said that having hosted successfully and won the AWC, the next step for The Team Nigeria is to win medals at the Olympics.
He said, "In two years we are going to win medals at the Olympics and also our next goal in the next two months at the Commonwealth Games is to do better than we have done at the African Championships. We have been preparing and training ahead of it. And for the Cadet and junior teams, that is the whole essence of this championship for them to get use to international tournaments, the focus of the Nigeria Wrestling Federation is about if they win, but getting the experience and when they get used to international competitions in a few years time, when they are between 21 and 22 years we shall start expecting results from them."
The post African Wrestling Championship: Igali overwhelmed by wrestlers performance appeared first on Vanguard News.
Tags 2014
You may also like...