Abia embarks on construction of 132 classroom blocks
By Anayo Okoli
UMUAHIA—ABIA State Government is to build 136 classroom blocks across Abia state as a way of improving the state's standard of education.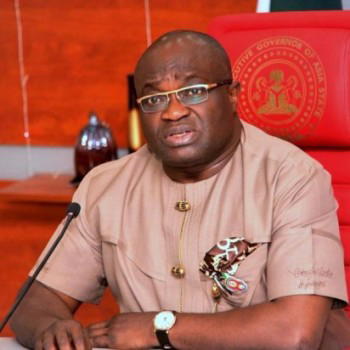 Flagging off construction of the schools, Governor Okezie Ikpeazu announced that four of the schools would be model schools, spread across the state, each comprising of 10 classroom blocks, library, laboratory, teachers quarters, sick bay, solar-powered water boreholes, perimeter fence and headmaster quarters.
According to the Chief Press Secretary to the Governor, Enyinnaya Appolos, in addition to the model schools, 132 new school blocks would be built while over 80 others would be renovated.
Appolos said that 10, 000 school furniture would also be provided to equip the schools.
The massive educational infrastructure improvement projects, he explained, would  be executed through the Abia State Universal Basic Education Board (ASUBEB) and would be completed by the second quarter of 2018.
Governor Ikpeazu who performed the ground breaking ceremony of the projects at St. Silas Primary School, Old Umuahia, Umuahia South Council, charged the management of ASUBEB, under the chairmanship of Mr. Kenechukwu Nwosu, to ensure that every detail of the project is adhered to.
Ikpeazu warned that government would not tolerate any substandard job, saying that a special monitoring unit has been put in place to monitor the projects across the state.
The post Abia embarks on construction of 132 classroom blocks appeared first on Vanguard News.
Tags 2014
You may also like...