Abia community embarks on construction of VIP toilets
By Anayo Okoli
UMUAHIA—IN an effort to practice clean living and promote health education, Ndibe community in Bende Council of Abia State has embarked on mass construction of Ventilation-Improved-Pit, VIP, toilets for use by their people.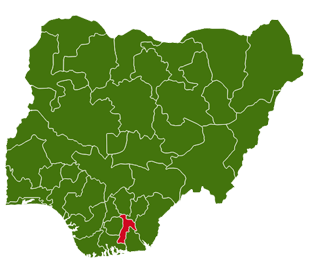 The project was a product of aggressive UNICEF and National Orientation Agency, NOA, sponsored campaign against open defecation in some communities in Abia State.
The VIP  toilets are located at strategic places in the community for easy accessibility by the people.
According a resident of the community, Mr. James Nkemakolam, the VIP project was the product of the sensitization on the dangers of open defecation.
According to him, more of the VIP toilets would be built in the community in 2018. To stress how the people have embraced the campaign for cleanliness, Nkemakolam explained that the rural women in the community preach against open defecation due to its inherent dangers.
Mr. Goddy Onwuchekwa, the UNICEF Desk Officer in the National Orientation Agency Umuahia office, confirmed the development, saying that the two agencies carried the campaign against open defecation to all three senatorial zones in the state.
He noted that the rural dwellers were encouraged to drop their old practice of open lavatory and embrace VIP toilets for a better health condition, adding that it also "is affordable and much safer".
According to him, some wealthy men in some communities in Aba South have also started building the VIP toilets for the less privileged   in their neighbourhood, saying he was happy that the effort of the two agencies have started yielding good fruit.
"As a result, more women in the state now patronize health centers instead of traditional homes for child delivery", Onwuchekwa said, adding that more women have also embraced exclusive breast feeding.
The post Abia community embarks on construction of VIP toilets appeared first on Vanguard News.
Tags 2014
You may also like...