Abia civil society, grassroots and elites yearning for Ikpeazu's 2nd term
"In a democracy, someone who fails to get elected to office can always console himself with the thought that there was something not quite fair about it."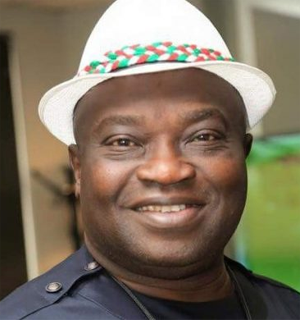 Thucydides, History of the Peloponnesian War, 404 BC
Ever since APGA suffered a crushing  2015 defeat at the Abia governorship election, Alex Otti and his cronies, wailers and crybabies are still crestfallen, blaming, grumbling and throwing rancor, tantrums against INEC, Abia elders and pouring abuse at every imaginable externalities and nebula for their dreary outing. One Elder Dan Chinyere Imo, a side kick of Alex Otti, masquerading as a former "National President" of Ukwa/Ngwa League: writing in the March 5, 2018 edition of DAILY SUN, futilely sought to besmirch the integrity and person of His Excellency, Dr Okezie Ikpeazu.
Richard Nixon, the 37th US President, had a word of caution and advice for bitter election losers like Alex, when he proffered this advice "You must never be satisfied with losing. You must get angry, terribly angry, about losing. But the mark of the good loser is that he takes his anger out on himself and not his victorious opponents or on his teammates."
Inexcusable strategic errors
Alex Otti, lost the last election on account of inexcusable strategic errors, and mistakes arising primarily from  his inability to appraise, decode and understand the problem of Abia and her people. First question on the lips of members of the Abia civil society, was, why should a former banker  seek to sully the Abia polity with  self serving, self seeking incoherent swathe of  policies unrelated to the economics of the real world.
Many stakeholders were overtly worried of the squalid in intellect, that played out in his election manifesto. Abia elders asked pointed questions why a hitherto finance guru  was muddle-headed, about the basic tenets of securing loans from a financial institution.
Otti's campaign narratives flourished with so much fallacy and overflowed with an armory of mud in a bid to denigrate the impeccable credentials of Dr. Okezie Ikpeazu. The politically astute Ndi Abia  refused to be browbeaten by APGA's pie in the sky.
Now that, he is on the cusp of a second shot at the gubernatorial hot seat, his tactics have not changed.  Talking down on his supposed constituents, grumbling about elders, elites and senior citizens in a manner suggestive of emotional blackmail. But nobody is carried away with any hot air. Like his first outing, people are perceptive that a society can only build on planks of equity, social welfare and justice. The man on the street posits, and rightly so; this is not the time for butterflies to clothe themselves like eagles.
The critical mass, elites and grassroots both at home and diaspora have seen that Abia has maintained the apex position in West Africa School Certificate examinations for three years and  have observed a surge in the numerical strength of schools to the 304 plus four model schools  and that is the first of its kind here. Similarly, school enrolment has shot up from 115,000 to 303,000 since 2015 in the public school system.
Also under Ikpeazu's watch, four successful kidney transplants vide the collaboration of Abia State Government and the Federal Medical Centre, Umuahia were made manifest. The Ikpeazu's star studded show  has packed so much five star ratings punch, visibly located in the public domain.
You have to gallop with bated breath to catch up with Governor Ikpeazu's velocity of democracy anchored on the five pillars of development. It will consume acres of editorial text to effectively capture his giant strides. Sampler: he has made tremendous efforts at deepening business relationship with both agencies of Government and the business community.
On account of this, youth unemployment indices have taken a sharp dive- a derivative from that symbiosis, is the putting in place a One-Stop-Shop as an incubation and business development centre with all the relevant Federal and State MDAs located under one roof, generating world class personalized services aimed at invigorating MSMEs in the state.
With the presence of business regulatory and support agencies like Bank of Industries ,Corporate Affairs Commission, Standards Organization of Nigeria, NAFDAC, Federal Inland Revenue Service in the newly commissioned Investment House, it has made investment trivial and relaxed in the state. Activities in the edifice which was commissioned by the Vice President, Prof. Yemi Osibanjo, has eliminated the rigors of business registration and concentration.
This has culminated in the gold rush to Abia State, there is a new wave of business patronage, breakthrough and funding as over 8,000 small businesses accessed working and seed capital at single digit interest rates. Through the Social Investment office, the Ikpeazu administration has negotiated an initial 30,000 slots to a tune of 30 billion Naira to develop MSME's in the state. Rural women and youths are the focal points in this business growth pattern.
Repositioning, Made- In-Aba goods, on the global markets has been a veritable signature of Ikpeazu, which the detractors cannot shy away from. As the number one salesman, he has opened up cross border frontiers in New York, China, Brazil and Turkey. It is therefore no surprise, that the Federal Government vide budgetary allocations specifically captured Aba  as its funding cluster for jobs, jobs and more jobs.
Road network
The road network  trajectory has been on the upward spiral since May 2015. In the three senatorial zones, the Ikpeazu infrastructural imprimatur has been very visible. Just a snap shot of roads are listed thus: Umuagu Isingwu erosion site, Umuahia; Abia Investment House, Umuahia; Aba Road in Umuahia, Abia State poultry cluster in Umuosu Nsulu, Isialangwa LGA;Umuala-Nbawsi Road; Umunkpeyi-Amaiyi-Umuehim Road; Umuanunu-Ekwereazu Ngwa-Akwa Ibom Road; Abia State Multi Skill Development Centre, Unuobiakwa; Owo-Onichangwa-Iko t Ekpene; Osusu Amukwa model school; Ururuaka Road, Ukaegbu Road; Ehere Road; Umuola Road; Ovom Street; Faulks Road; Ifeobara pond; Osisioma flyover; Port Harcourt road and MCC-Samek road.
Others are Idima-Abam road; Ndi Oji/Ndi Okereke bridge Abam-Arochukwu road; Ohafia ring road; Abaribe ring road; Ozuitem water projects; Eluama road, Isikwuato; Nkpa Road; Mushroom farm, Umuahia and Owerinta-Egbule Mbutu road.
Of particular interest is the Umuagu erosion site, Ifeobara basin, Ariaria Samek-MCC road, Ndi Oji/Ndi Okereke bridge Abam-Arochukwu Presently, the State Government has delivered 25 roads in the commercial city of Aba and we are still counting.
One could go on and on to enumerate the dazzling dividends of democracy delivered by Dr Okezie Ikpeazu in just two and half years of governance strewn with election court suits and tribunals. He refused to be distracted. His vision, tempo and trajectory will lead Abia to El Dorado. And that is the logic, for the clarion call for his term. God said it,we believe it and that settles it.
Chinyemike Torti is a management consultant and public policy analyst.
The post Abia civil society, grassroots and elites yearning for Ikpeazu's 2nd term appeared first on Vanguard News.
Tags 2014
You may also like...