8 mth-old-baby, 1,499 others benefit from LASG, senator, club free eye surgery
By Olasunkanmi Akoni & Etop Ekanem
Lagos State Government, in partnership with Rotary Club of Lagos, Palm Groove Estate, through Indo Eye Hospital, and Senator Gbenga Ashafa, representing Lagos East Senatorial District, weekend, presented eye aids to 1,500 beneficiaries, including an eight months old baby who went through a successful eye cataract operation.
Speaking at the event, Ashafa, who commended the contribution of Oba Rilwanu Akiolu to the success of the exercise, urged Nigerians, particularly politicians to be selfless and deliver humanitarian services to the society.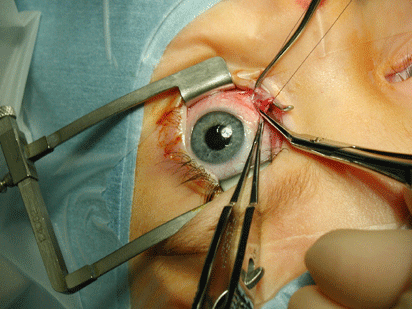 According to him, "This is a big lesson to most of us holding political offices to come forward and help the less privileged. For every step we take we must be thinking of the future and render selfless services to the society. This is what the state government, Rotary Club and other donors are doing. You can't really feel the importance of this exercise until you have a relation with such health challenge.
"What this programme has done was to restore hope and life back to the dead. For me, I am dedicating my life as a politician to the selfless service in this area of bringing back vision to those in the dark."
"I urge other politicians who I am representing not to sit down at home and leave everything to government alone. We should be part of the problem solving in the developmental growth of Nigerians and Nigeria."
Also speaking at the event attended by Rotarian Wale Ogunbadejo, District Governor, Rotary Club, Lagos State, Mr. Atul Kasheetry, President, Rotary Club of Palmgroove Estate, said the Indian community in Nigeria, the State's Ministry of Health and Senator Ashafa co-sponsored the programme.
The post 8 mth-old-baby, 1,499 others benefit from LASG, senator, club free eye surgery appeared first on Vanguard News.
Tags 2014
You may also like...