2019 Gov poll: Remain steadfast, Okorocha charges APC members
By Chinonso Alozie
Owerri—Ahead of 2019 governorship election, the Imo State governor, Rochas Okorocha, has called on his party members in the state, to be proud of the All Progressives Congress, APC.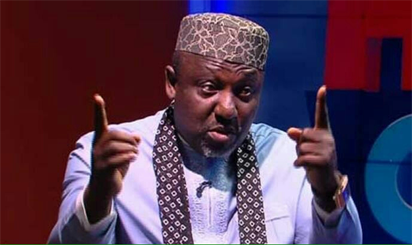 In a statement to newsmen, yesterday in Owerri, the governor  pleaded with his party members  not to be bothered as his party would remain in power both at the state and federal level.
The  statement said: "The governor, Owelle Rochas Okorocha has called on leaders and members of All Progressives Congress, APC, in the state to remain steadfast and also be proud that their party is in power both in the state and at the federal level.
"The governor equally told the party members to be boastful of the monumental  achievements of the party's administration in the state which have exceeded all that the administrations before him had achieved.
"He assured the party members that APC would retain power in the state and at the national level for a long time and urged them to disregard the claims by other parties that they would return to power in 2019.
"The governor also celebrated Christmas for the party officials at the state, local government  and ward levels with cash, and told them to continue to work for the progress of the party because APC is in power to retain it with visible achievements."
The post 2019 Gov poll: Remain steadfast, Okorocha charges APC members appeared first on Vanguard News.
Tags 2014
You may also like...