2017: Leadership changes in MfB sub sector
By Providence Emmanuel
THE Micro-finance Bank, MfB, sub-sector witnessed major leadership changes in some MfBs and in the National Association of Micro-finance Banks, NAMB, in  2017.
Most importantly, the NAMB elected a new president in the year while Accion MfB also appointed a new managing director. After a keenly contested election, NAMB elected the Managing Director of HASAL Micro-finance Bank, Mr. Rogers Nwoke, as its president.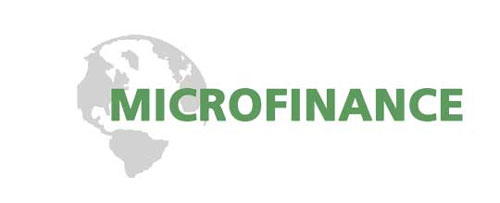 Nwoke beat two others to emerge as president of the association. Other elected executives include  Ms. Titi Savage of Personal Trust Micro-finance Bank; Mr. Victor Okhaimo, Managing Director, Premium Micro-finance.
In his acceptance speech, Nwoke promised to unite all the members of the association so as to create equal opportunities and tap into programmes within the sub-sector and also project the association.
He further promised to bring all the members together and reposition them as an internationally respected industry by stimulating innovative and sustainable micro-finance practice that guarantees financial inclusion and wealth creation for the economically active poor.
He stated: "Given the current state of the association, there is an urgent need to revive and integrate all its functional organs such as the Board of Trustees (BoT), National Executive Council (NEC) and the Central Executive Committee (CEC), to enable them pursue a common cause for sustainable growth.
His words: "We will create strategic partnerships with development organizations both locally and internationally to tap into laudable programs to support micro-finance banks in Nigeria.
"The association and the industry are two dimensions that ultimately should converge for the interest of all. Let me start from the association.
Every micro-finance bank in the country innovates from the micro-finance policy that was launched in December 2005, from there those who were formally Community Bank transformed and many that were also licensed.
"The association has been struggling from one leadership issue to the other. So the first thing I have agreed to do with my team is to go on a genuine reconciliation of everybody that is in micro-finance sub-sector because we believe that with all of us coming together on the same platform, we will be able to work together for the good of the industry.
"The second the thing is to give the association the prominence that I think it should get. We need to give it a better reputation; we need to project it a lot more for the main reason that we are dealing with people at the bottom of the pyramid," he said.
The association, which was established in 2009, is the umbrella body of the over 1000 licensed micro-finance banks in the country.
Also, having spent a maximum period of 10 years in accordance to the Central Bank of Nigeria rules for maximum tenure for chief executive officers of  financial institutions in Nigeria, pioneer Chief Executive Officer, Accion Micro-finance Bank Limited, Ms. Bunmi Lawson, transited from that position, while Mr. Taiwo Joda was appointed  to take over from her effective from December 2017.
Speaking on the appointment, Chairman, Accion MfB, Mr. Patrick Akinwuntan, stated: "After a rigorous search, the board is pleased to have Taiwo join the Accion MfB family given his considerable experience in both bank and non-bank financial institutions, coupled with his strong track record of success in his previous employment, both of which make him an outstanding candidate for the role, in a selection that saw several well placed and extremely capable candidates emerge.
Akinwuntan said: "Joda has demonstrated the ability to work successfully in different environments of the bank, leading successful teams and creating lasting value. I look forward to working with him to guide Accion Micro-finance Bank through its next phase."
"I thank Bunmi Lawson for her tenacity and dedication to the growth and development of Accion Micro-finance Bank as its pioneer MD/CEO. Her place in the history of Accion Micro-finance Bank is guaranteed forever."
Joda said: "I am delighted to have been chosen for the important task of seeing Accion Micro-finance Bank through its next phase of growth as a leading micro-finance bank in Nigeria. I look forward to working with the Board, Management and Staff to actualise Accion MfB's objectives"
Accion Micro-finance Bank is one of the leading micro-finance banks in the country and it recently celebrated its 10th year anniversary and held a seminar with the theme "Making Financial Inclusion a Certainty in Nigeria by 2020".
The post 2017: Leadership changes in MfB sub sector appeared first on Vanguard News.
Tags 2014
You may also like...